NEW RELEASES
Spell Hath No Fury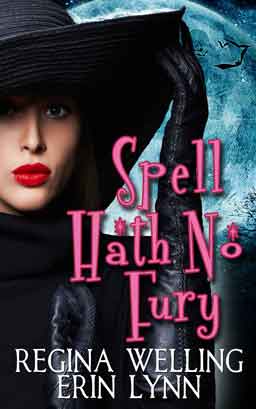 …like a witch scorned.
Lexi Balefire figures she can handle a little competition when a rival matchmaker comes to town. But Lexi isn't expecting to have her entire life turned upside down.
Again.
Witch or Treat
'Tis the season for sugarplums, gingerbread, and … eye of newt?
Ring in the holiday season with a little sprinkle of magic and mystery.
I'm Erin Lynn, and I'm a writer from no-place-you-ever-heard-of, Maine.
I inherited the trait of expressing myself most effectively via the written word from my mother, who is ReGina Welling, author of the "Psychic Seasons" and "Earthbound" series of novels. She's also the co-author of my "Ponderosa Pines" series, and a new project we'll be launching before the end of 2016.
After living in Syracuse, NY for 8 years, I decided to move back home to pursue my own dream of writing for a living–and it was the best decision I ever made.
My life is made complete by my two hilarious sons, my partner in crime, and an ever-expanding collection of pets!